摘要
全文摘要次数:

3960
全文下载次数:

2877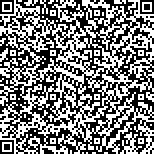 1.香港科技大学社会科学部,香港 九龙;2.广州市香港科大霍英东研究院人口与可持续发展研究中心,广东广州 511458
摘要:
由于国际移民活动迅速增加,模式日趋复杂,人口学界迫切地期待一个能够解决新情况、应用新方法的平台.但是由于各国普查数据结构不同,很难快速有效地搜索和匹配不同国家的人群,当前的研究主要局限在移民输出国或输入国.为了突破这种局限,实现方便快捷的比较研究,作者力图将各国普查微观数据整合到一个数据库中,并且利用开源软件组合开发一个基于网络发布的国际人口信息系统.基于这个设想,主要解决了各国普查数据的标准化,系统框架的设计,以及部分功能的实现,并且还将继续实现包括Gls作图在内的多个模块.
Concept and Experiment of an International Demographic Information System
Abstract:
In recent years,internationalmigration has become more and more common, while its patterns are getting increasingly complex. Afterseveralyears living in a certain destination, mi migrants of tenmake repeatmigrations, either to return to theirhome country oronward to anotherhostcountry. Researchershave developed newmethodologies to study the flows and patterns of transnationalmovements, and new theories to explain them.One of the new developments in this respect is the triangularmodel of human capital transfer among nations by Devoretz and Ma (2002), which emphasizes the dynamic nature of internationalmigration in the context of regional development. Itargues that mi migrants often enter into an entrepot country to accumulate transnationalhuman capital and\nother capita,l such as citizenship.Afteracquiring such capita,l they can choose to stay in the country, return to theirhome countries, ormove to anotherhost country, in order tomaxmi ize the return to their acquired transnational capita.l New challenges are posed to the study of transnational flows ofhuman capita,l requiring the use ofmultiple censuses of the sending country, entrepot country andmajorhosting country. Due to structuraldifferences, censuses from different countries are normally in different formatand coverpopulationswithin differentnationalboundaries. As a result, themost current research on internationalmigration is often lmi ited to either the sending or receiving countries. Efforts are needed to integrate these data sets into a standardized one, so that variables can be unified for direct comparison and further analysis.We adopt a new approach to the integration of censusmicro-data of different countries into one unified framework.The framework includes twomajor parts: the statistical part and themapping part. We startwith the statistical part by using open source software packages, such as PHP andMy SQL, to mi plement an integratedmicro database system. The micro database includes censuses frommultiple countries/regions, including theUS, Canada andHongKong. In order to enable automated analysis, we first select common variables from different censuses and then standardize each of them to the same unitor category. These standardized variables are either called identifiers or indicators. Identifiers are variables used to identify smi ilar population groups from different censuses and indicators are variables used to compare among groups. In the demo system, we used a totalof10 identifiers and 3 indicators. W ith the integrated database, we designed a searchmodule and a statisticsmodule. The searchmodule uses key identifiers to search specific population groups from different censuses. The result is listed as tabulations to support further studies. The statistics module takes previous tabulations as input and output results of statistical analysis, including cross country/region comparison and uni-variable analysis (maxmi um/minmium/mean/std) as tables, graphs, and pre-map files.The second partof the framework is to integrate themicro databasewith aGIS database, the resultofwhich can be used formapping purposes. The statistical outputs from Part 1 are processed by themappingmodule ofPart2, and the system creates onlinemap visualization.This papermainly introduces the first part of the framework. We are stillworking on the second part. When both parts are finished and integrated, this system will integrate spatial information with census micro-data of different countries/regions, and provide a unified web-based demographic information system to facilitate flexible and advanced\ninternational mi migration analysis.