首页 > , Vol. , Issue () : -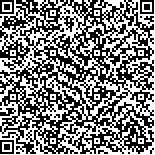 万杰, 汪长城, 朱建军, 付海强
中南大学
摘要:
森林是陆地上最大的生态系统,在全球碳氧循环中发挥着举足轻重的作用。森林植被集中了85%以上的陆地植被生物量,森林的生物物理参数,如森林高度、林下地形、生物量等,对森林资源管理、森林碳汇能力及碳储量的评估、生物多样性保护等具有重要意义。合成孔径雷达层析技术(Synthetic Aperture Radar Tomography, TomoSAR)具备对观测目标的三维成像能力,可以获得森林的内部结构信息,在森林植被参数反演中发挥着重要的作用。本文从层析SAR的三维成像原理出发,系统阐述目前层析SAR技术进行多维感知的主流算法。根据SAR数据获取模式的不同,将层析SAR的三维成像方法归纳为单极化层析SAR算法和全极化层析SAR算法两类。对比分析植被参数反演中不同层析SAR成像算法在垂直分辨率、辐射分辨率、鲁棒性、计算复杂度等方面的表现。基于层析SAR的三维成像能力,阐述层析SAR技术在森林垂直结构重构、森林高度反演、林下地形测绘、生物量估计等应用中的研究进展。展望层析SAR技术在森林植被区前沿应用,总结层析SAR技术植被区应用中面临的关键挑战。
Research Progress of Tomographic SAR Three Dimension Imaging Methods and Forest Parameter Inversion
Abstract:
Objective: Forest is the largest ecosystem on land and plays an important role in the global carbon and oxygen cycle. Synthetic Aperture Radar Tomography (TomoSAR) has the capability of three-dimensional (3-D) imaging of observation targets, and can obtain information of forest internal structure, which plays an important role in the inversion of forest parameters. This paper will review the imaging methods and applications of TomoSAR over the past two decades, and focus on the latest research progress of TomoSAR in forest parameter inversion. More importantly, different parameter inversion methods will be systematically compared, and the challenges in TomoSAR forest parameter inversion will be analyzed. Method: First, the mathematical models of TomoSAR in single-polarization and full-polarization mode were introduced in this paper. Then, different TomoSAR imaging algorithms were analyzed in detail. The performances of different methods in terms of vertical resolution, radiation accuracy, computational efficiency and stability were compared. Next, we summarized the progress of TomoSAR in inversion of forest parameters such as underlying topography, forest height, and biomass. Finally, this paper analyzed the key challenges faced in the inversion of forest parameters using TomoSAR, and the frontier applications of TomoSAR were prospected. The P-band TropiSAR 2009 data set over a test site in Paracou French Guiana were used to analyze the performance of different methods. Result: By reviewing the published literature, the theoretical differences between different TomoSAR imaging algorithms were listed. Experiments show that the Fourier transform method has limited vertical resolution but high radiation accuracy, and has been successfully used for biomass estimation. Beamforming spectral estimation method can improve the vertical resolution, but the image quality is seriously degraded when the number of observations is reduced. Compressed sensing and statistical optimization algorithms have sparse imaging capabilities and super-resolution, enabling fine-grained identification of forest vertical structures. For the estimation of forest underlying topography and forest height, accurate estimation of canopy scattering center and ground phase center is an important prerequisite. The addition of polarization information is more conducive to the identification of different scattering mechanisms. In biomass estimation, the application of three-dimensional structure can significantly improve the accuracy of inversion. Conclusion: The three-dimensional structure of the forests plays an important role in the estimation of forest parameters. TomoSAR can reconstruct the three-dimensional structure of forests through specific imaging techniques. In general, high-resolution imaging algorithms are beneficial to distinguish and identify scatterers with different heights, and are widely used in underlying topography and forests height estimation. However, for biomass estimation, radiation accuracy is more of a concern for researchers. At present, the most critical challenge of TomoSAR is the data processing and application of spaceborne data. The main difficulties include the correction of time decoherence and atmospheric delay errors. In the future, long-wavelength TomoSAR systems will become one of the most important approaches for forest biomass estimation on a global scale.