首页 > , Vol. , Issue () : -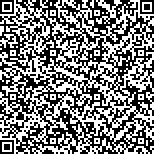 赖积保1, 康旭东2, 鲁续坤2, 李树涛2
1.国家航天局 对地观测与数据中心;2.湖南大学 电气与信息工程学院
摘要:
随着各国航天事业的高速发展以及政府对卫星遥感技术的大力支持,各类军民商用卫星系统层出不穷,建立了较为完善的卫星遥感数据获取体系,为推动经济社会高质量发展提供了新动能。与此同时,人工智能技术的迅猛发展极大程度的提升了数据分析的智能化、精准化水平,为遥感大数据分析与应用带来了新的发展机遇。在互联网时代的背景下,结合新一代人工智能、大数据、物联网、5G等先进技术,推动遥感应用朝着智能化、大众化、产业化方向发展是大势所趋。本文依据当前陆地观测卫星智能遥感技术的发展现状与实际需求,论述了人工智能驱动的遥感技术在资源调查、环境监测、灾害监测等领域中的应用研究现状,探讨了现阶段制约人工智能技术在遥感领域应用成效的关键问题,最后结合遥感大数据处理中存在的问题和挑战,对陆地观测卫星遥感应用技术的发展趋势进行了展望。
A review of land observation satellite remote sensing application technology with new generation artificial intelligence
Abstract:
With the rapid development of aerospace industry and remote sensing and the strong supporting from governments, various military and civilian commercial satellite systems have been developed. The establishment of a relatively complete satellite remote sensing data acquisition system injects new momentum for promoting the high-quality development of economy and society. At the same time, the rapid development of artificial intelligence has greatly improved the intelligence and precision of data analysis, and has brought new development opportunities for remote sensing big data analysis and application. In the context of Internet era, it is a general trend to combine advanced technologies such as artificial intelligence, big data, Internet of Things, and 5G to promote the development of remote sensing applications in the direction of intelligence, popularization, and industrialization. Based on the current development status and actual needs of intelligent remote sensing technology for land observation satellites, this review first briefly describes the development of earth observation satellite systems, such as Gaofen and Ziyuan. Second, this review classifies and introduces the development status and trends of artificial intelligence technology in the field of remote sensing. Furthermore, the application status of artificial intelligence-driven remote sensing technology in the fields of resource investigation, environmental monitoring, disaster monitoring, smart city, agriculture, forestry and fishery automation analysis are discussed. Finally, by analyzing existing remote sensing technologies, the challenging problems and development trends of AI in remote sensing is concluded. Different from previous reviews, this review has two major contributions. On one hand, it carefully reviewed the development status of existing AI based remote sensing methods. It is found that although AI has been successfully and widely applied in remote sensing, its performance is still not satisfactory and far behind the intelligence of remote sensing experts in many domains. In order to address this problem, the further development of new generation AI and the wider application of AI in remote sensing is the key of success. On the other hand, this work gives five typical and key future research directions of future AI based remote sensing technologies. The first is to study the rapid knowledge mining technology of remote sensing big data, realize the comprehensive perception and intelligent analysis of remote sensing with the support of AI technology. The second is to study the collaborative sensing technology of observation network constructed by multiple remote sensing satellites, so as to achieve more comprehensive, more accurate, and more efficient earth observations. The third is to study cross-modal multi-source remote sensing data fusion and recognition technology. By fusing multi-source remote sensing data of different types, such as visible light, multispectral, infrared, hyperspectral, microwave, etc., the performance of remote sensing image recognition and interpretation is expected to be dramatically improved. The fourth is to study the on-orbit intelligent processing technology of remote sensing data, including on-orbit processing hardware and software systems. The last is to study the human-machine hybrid enhanced intelligent remote sensing technology. In the future, humans and intelligent remote sensing systems are expected to be closely coupled and work together to form a stronger remote sensing intelligent sensing ability.