首页 > , Vol. , Issue () : -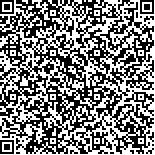 风云三号卫星微波载荷历史数据再定标(国产遥感卫星历史数据再定标共性技术)
摘要:
本文在综述国际上星载微波辐射计历史数据再定标技术基础上,介绍了风云三号卫星微波载荷特点,综述业务辐射定标和历史数据再定标共性技术,阐述风云三号卫星微波载荷通过仪器系统全链路辐射传递仿真构建在轨特殊工况辐射修正模型后,以国际参考载荷为参考消除代际间辐射差异的历史数据再定标技术路线;简介了风云三号卫星微波载荷在轨基本业务状态以及历史数据再定标研究成果,再定标生成的风云三号微波长时序L1科学数据集,经与国际同类载荷交叉比对表明氧气吸收通道长时间序列亮温数据RMSE为0.77K,标准差为0.28K;水汽吸收通道再定标后长时间序列数据的RMSE最优达到0.80K,标准差为0.20K;窗区通道以23.8GHz的V极化通道为例再定标后长时间序列数据的RMSE最优达到1.29K,标准差为0.15K;在定标后最大RMSE不超过1.5K。风云卫星微波载荷与参考载荷之间具有非常好的辐射一致性。风云三号卫星微波载荷历史数据再定标结果为后续建立风云卫星微波载荷基础气候数据集(FCDR)、和包含关键气候变量的网格化气候数据集(CDR)提供了基础性支撑。
Re-calibration of FY-3 microwave payloads historical data records
Abstract:
Objective To apply the long-time passive microwave historical data from Chinese satellites to the study of climate and climate change, this paper focuses on the latest results of recalibration of the historical data of domestic satellite microwave payload, which is a national key research and development plan. Chinese Feng Yun 3 series satellites (FY-3) have accumulated historical microwave remote sensing data of Microwave Radiometer Imager(MWRI), Microwave Temep. Sounder (MWTS) and Microwave Humidity Sounder(MWHS) for more than 13 years from May 27, 2008. And we have completed the launch and operation of four satellites in two batches. During this period, the microwave payload data of FY-3 satellite played an active role in disaster prevention and mitigation and numerical weather forecast assimilation. Method Based on the review of the international satellite borne microwave radiometer historical data recalibration technology, this paper introduces the characteristics of the microwave load of FY-3 satellite, summarizes the common technologies of operational radiation calibration and historical data recalibration, and expounds that the microwave load of FY-3 satellite passes through the whole link radiation transfer simulation of the instrument system. After constructing the radiation correction model under special conditions in orbit, the technical route of rescaling historical data to eliminate the radiation difference between generations based on the international reference load; the basic operational status of FY-3 microwave payload in orbit and the research results of historical data recalibration are introduced. Results The long-time sequence L1 scientific data set of FY-3 microwave generated by recalibration is cross compared with similar international loads. It shows that the RMSE of long-time series brightness temperature data of oxygen absorption channel is 0.77k and the standard deviation is 0.28k; After rescaling the water vapor absorption channel, the optimal RMSE of the long-time series data is 0.80k and the standard deviation is 0.20k; In the window channel, taking the 23.8ghz V polarization channel as an example, the RMSE of the long-time series data after re calibration is the best up to 1.29k and the standard deviation is 0.15k; After calibration, the maximum RMSE shall not exceed 1.5k. Conclusion The microwave load of FY-3 satelliteS has very good radiation consistency with the reference load. The recalibration results of the historical data of FY-3 satelliteS microwave load provide basic support for the subsequent establishment of FY-3 satellite microwave load basic climate data set (FCDR), climate data set (CDR) and climate variable data set (ECV).