首页 > , Vol. , Issue () : -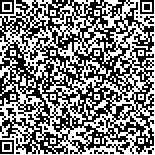 陈新阳1, 乔志远1, 龙小祥1, 李庆鹏1, 刘啸添1, 钟慧敏1, 王小燕1, 王建华2
1.中国资源卫星应用中心;2.中国科学院空天信息创新研究院
摘要:
高分七号卫星是我国第一颗搭载全波形激光测高仪的对地观测卫星,可满足立体测绘的需求。本文为了实现国内第一颗星载大光斑全波形激光测高仪数据高精度自主处理的要求,提出了高分七号星载激光定位和检校验证方法。首先,构建了高分七号卫星激光测高仪的严密几何定位模型,其次使用了移动重心和波形分解的峰值提取法,然后实现了基于地形匹配与红外探测器结合的激光测高仪指向角标定,最后建立了SRTM高程验证、湖面高程验证和野外定标场验证结合的激光测高仪综合高程验证方法。经验证激光测高数据在平地的测高精度优于0.15米,激光器1指向角误差约为0.15″,激光器2指向角误差约为0.38″。结果表明本文提出的高分七号星载激光定位方法定位精度高,可以满足后续高分七号数据科学研究和大规模业务化应用的要求。
Constructing Geo-location Model and Verification of Gaofen-7 Spaceborne Laser Altimetry
Abstract:
Spaceborne laser altimeter plays an important role in stereo mapping services, measuring the ice caps, vegetation height ,sea surface and so on. The earth observation technology of spaceborne laser altimetry has been widely used in America for about 20 years. But there is only a experimental spaceborne laser altimetry in China in earth observation area,before.Gaofen-7 is the first earth observation laser altimeter of China which equipped with full-waveform lidar. The data of spaceborne laser altimeter can be regarded as control points to realize the requirements of 1∶10000 stereoscopic mapping under the condition of fewer control points. In this paper, to meet the high precision processing requirement of the first full-waveform spaceborne laser altimetry of China and to realize the localization of geometric positioning and data processing for full-waveform spaceborne laser altimetry, the spaceborne laser altimetry geo-location model, on-orbit geometric calibration and verification method are proposed. Firstly, a rigorous geometric model for Gaofen-7 spaceborne laser altimeter is built. Secondly, the peak value extraction method of moving the center of gravity and waveform decomposition are used. What is more, based on the terrain matching and infrared detector the calibration method of Gaofen-7 spaceborne laser beam is realized. Finally, a comprehensive validation methods including SRTM elevation verification, lake elevation verification and calibration site elevation verification are put forward, which can verify the positioning accuracy of spaceborne laser altimeter more comprehensively. We selected the suitable data of Gaofen-7 spaceborne laser altimeter in Neimenggu province and Qinghai Lake and put some IR detectors in field in Neimenggu province .We did a series on-orbit geometric calibration experiments and verification experiments. These experiments show that the corresponding pointing angle error of laser 1 is about 0.15 ", and that of laser 2 is about 0.38 ". After correcting the pointing angle error, the height measurement error of laser altimeter is better than 0.15 m in flat area. The Gaofen-7 ,the first spaceborne laser altimetry in China in earth observation area, has good performance. We have the high-precision positioning and data processing capability of full-waveform spaceborne laser altimetry. The result shows that the method in this paper has high processing accuracy and realizes the first domestic full-waveform spaceborne laser altimetry data processing. The processed data can satisfy the requirements of scientific research and the follow-up large-scale application. At the same time, the geo-location model for GaoFen-7 and calibration verification method which formed in this paper can be used for domestic spaceborne laser altimeter in the future.