首页 > , Vol. , Issue () : -
摘要
全文摘要次数:

1152
全文下载次数:

1536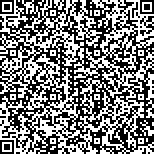 基于升降轨Sentinel-1影像的格陵兰后向散射系数入射角归一化方法研究
陈晓, 李刚, 陈卓奇, 鞠琦, 郑雷, 程晓
中山大学 测绘科学与技术学院
摘要:
合成孔径雷达(SAR)影像的后向散射系数与电磁波入射角以及地表特性密切相关,因此应用宽幅SAR影像对格陵兰冰盖开展研究分析时,应订正入射角对后向散射回波信号的影响。目前主流的针对冰盖表面入射角改正算法为余弦平方法,该方法假设冰雪表面为朗伯体对SAR影像后向散射系数进行改正,但将冰体假设为朗伯体存在明显不合理之处。本文提出了一种基于线性回归的后向散射系数改正算法,该方法假设近同时获取的格陵兰冰盖Sentinel-1双极化SAR影像后向散射特性保持不变,后向散射系数的差异仅与入射角差异相关。通过寻找后向散射系数与入射角之间的定量关系,获得归一化的双极化SAR影像后向散射系数。考虑到在不同季节和海拔的格陵兰冰盖冰雪表面后向散射特性不同,本文引入了海拔和季节两个参数,估算了不同季节与海拔条件下的归一化改正系数。将本文提出的后向散射系数改正方法应用于格陵兰Sentinel-1影像,结果表明本文提出的方法对于同极化影像的改正优于余弦平方法,而交叉极化影像改正效果与余弦平方法相近。本研究提出的改正方法可以更好地改正格陵兰冰盖的Sentinel-1宽幅SAR影像的后向散射系数,降低后续应用的不确定性。
A method of backscatter coefficient normalization to incidence angle based on ascending and descending Sentinel-1 SAR imagery at the Greenland
Abstract:
The backscatter coefficient of synthetic aperture radar (SAR) images is highly related to its incidence angle and surface characteristics. For analysis basing on the backscatter coefficient, it is necessary to correct the influence of incidence angle on the backscattered signal when analyzing wide-swath SAR images, for example, monitoring ice sheets and glaciers. The cosine square correction method is a commonly used method for such purpose, which assumes the snow and ice surface are Lambertian when normalizing the SAR images backscatter coefficient scattered by the ice and snow surface to a reference incidence angle. However, presuming scattering radar signal equally to all directions lying in the half-space adjacent to the surface is unreasonable for the Greenland Ice Sheet (GIS), as the dry-snow zone is basically transparent to C-band signal, volume scattering dominates percolation zone, and specular scattering dominates wet-snow zone and bare-ice zone. In this research, we proposed a backscatter coefficient normalization algorithm based on linear regression to backscatter coefficient differences and incidence angle differences of two quasi-simultaneous observations, usually one obtained in ascending tracks and another in descending tracks. It assumes that these two Sentinel-1 images share the same backscatter characteristics on the GIS, and only incidence angle differences induce backscatter coefficient differences. Considering that the backscatter characteristics of the GIS surface vary with seasons and altitudes, which leads to variations of the regression coefficients, we introduced these two factors to evaluate the different regression coefficients. Then backscatter coefficient of Sentinel-1 dual-polarization SAR images can be normalized to a reference angle according to the regression coefficient at the given altitude and season. In the model training part in this study, the regression coefficients were derived with Sentinel-1 images obtained in northwest Greenland, where the overlapping area between ascending and descending acquisitions was large enough to cover different glacier zones. In the testing part, we applied our proposed backscatter coefficient correction method with the derived regression coefficients to the Sentinel-1 images in both IW and EW mode observing most areas of the GIS, and compared the backscatter coefficients at the overlapping area. The results showed that the proposed method had a better performance than the cosine-square method for correcting the co-polarization images, and similar for correcting the cross-polarization images. For IW mode imagery, RMSEs were lower than 0.7 dB, 1.0 dB, 2.0 dB, 1.0 dB for Jan, Apr, Jul, and Oct respectively; for EW mode imagery, RMSEs were lower than 1.4 dB, 1.9 dB, 2.9 dB, 2.9 dB for Jan, Apr, Jul, and Oct respectively. Our proposed method roughly showed lower RMSE for cross-polarization SAR images than co-polarization SAR images. We performed our method to the same data source of NSIDC-0723, Greenland Image Mosaic from Sentinel-1A and 1B v3, and yielded with SAR imagery mosaics without sharp changes of backscatter coefficient among adjacent orbits. The proposed backscatter coefficient normalization method can benefit in correcting the backscatter coefficient of wide-swath Sentinel-1 SAR images for the GIS and reduce the uncertainty of the subsequent applications including SAR images mosaicking and surface freeze-thaw monitoring.