首页 > , Vol. , Issue () : -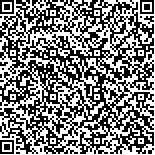 李聪妤, 刘家奇, 刘欣鑫, 李树涛, 康旭东
湖南大学电气与信息工程学院
摘要:
洪涝灾害对我国沿湖沿江地带的国家经济和人民财产威胁巨大。针对洪涝灾害期间光学影像质量低,单幅SAR(Synthetic Aperture Radar)影像水体提取多依赖经验阈值且可靠性不足等问题,本文提出了一种适应复杂区域的时序SAR影像洪水监测方法。为获取完整的洪水淹没区域,首先结合影像序列的统计分析结果,设计了两个归一化差异指数——突出临时洪水的淹没范围提取指数(SREI,Submerged Range Extraction Index)和突出矮植被覆盖的植被区淹没范围提取指数(SRVEI,Submerged Range in Vegetation area Extraction Index);然后,根据同一区域植被季候性分布较为稳定的前提,给出了阈值的自适应选取方式;最后,考虑我国湖泊周围地物特点,构建了适应的后处理过程,优化提取区域,形成了洪水淹没区域提取与监测的详细流程和通用框架。本文以东洞庭湖流域为主要研究区域验证了方法的提取精度,并在此基础上进行了2020年东洞庭湖流域洪涝灾害态势分析和洪水淹没地物分析,展示了方法在洪涝灾害监测评估上的应用性能。另外,本文还将该方法应用于东洞庭湖流域往年数据,进行了汛期洪水淹没范围年际分析,并添加了同年鄱阳湖洪水淹没区域的实验,验证了方法时空应用的稳定性。相关实验结果表明,本文方法对洪水淹没区域的提取精度高,用户依赖性低,可跨越时空地应用于不同洪水淹没区域监测场景,且可以初步区分不同属性的洪水淹没范围,能够为本文涉及区域及其他区域的洪涝灾害监测、评估和预警提供一定的参考。
Flood monitoring and analysis based on time series SAR image for complex area
Abstract:
Objective: The flood disaster is a great threat to the national economy and people"s property along the lakes and rivers in China. Synthetic Aperture Radar (SAR) adopts active imaging methods which can realize all-weather imaging and ensure continuous observation of flood disaster areas under severe weather such as heavy rains and clouds. The current flood monitoring methods based on SAR images often have problems such as difficulty in threshold selection, high computational cost, or inefficient use of time series information. Aiming at above problems, this paper makes full use of information from time series SAR image sequence in order to design an effective and stable method for flood monitoring which can be adapted to complex areas. Method: Through preprocessing and statistical analysis of the image sequence, two normalized difference indexes, including Submerged Range Extraction Index (SREI) and Submerged Range in Vegetation Area Extraction Index (SRVEI), are designed and applied to calculate the candidate area of flood inundation. Then, the adaptive selection method of threshold for flood extraction is given based on the stability assumption of vegetation seasonal distribution in the same area. Finally, considering the characteristics of the surrounding features of the lakes in China, a post-processing process is designed, including removing spots and holes, excluding areas with large slopes, and filtering out fragmented areas with large rectangular degrees. The post-processing process is used to optimize the extraction area for the final results of flood inundation range. Result: In the experiment, this paper takes the East Dongting Lake basin as the main research area to verify the effectiveness of the proposed method by comparing the extraction accuracy with other four methods. Experimental results prove that the overall extraction accuracy of the proposed method is higher than that of all the comparative methods. To achieve the purpose of flood disaster monitoring and evaluation, an analysis of the flood disaster situation in the East Dongting Lake Basin in 2020 and an analysis of flood submerged land cover types are carried out. In addition, the method has also been successfully applied to the data of the East Dongting Lake basin and the Poyang Lake basin in previous years to verify that the method can be applied across time and space. Conclusion: Based on the time-series SAR image sequence, this paper proposes an effective method, forms a detailed process flow, and constructs a general framework for flood monitoring.The proposed method has advantages of simple parameter setting and low user dependence on threshold determination, Experiments show that the method has high extraction accuracy of submerged areas with good robustness and versatility. The proposed method can be applied to different flood monitoring scenarios across time and space, and can preliminarily distinguish different attributes of submerged areas, which also provides a certain reference for the flood disaster monitoring, assessment, and early warning in other regions.