首页 > , Vol. , Issue () : -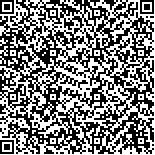 汪钱盛, 罗海燕, 李志伟, 施海亮, 丁毅, 熊伟
中国科学院合肥物质科学研究院安徽光学精密机械研究所
摘要:
应对CO2和CH4等温室气体含量增加导致的全球气候变暖问题,促进碳减排已成为全球共识。建立完善的碳监测体系,利用星载平台进行被动遥感探测是当前温室气体观测的主要手段之一。本文以在轨成功应用的星载被动遥感探测载荷三种技术体制为基线,介绍了有效载荷的仪器指标,分析比较了各种技术的优缺点,结合未来温室气体探测计划,总结了温室气体星载被动遥感探测的发展趋势。将高分五号卫星大气主要温室气体监测仪在轨表现与新型干涉成像光谱技术相结合,分析其在高光谱分辨、高信噪比基础上进一步实现高空间分辨率的可行性,为研制具有实时动态、不同细分程度区域的碳监测能力的下一代温室气体载荷提供可能。
Research progress of greenhouse gas spaceborne passive remote sensing detection payload
Abstract:
It has become a global consensus to promote carbon emission reduction in response to global warming caused by the increase of greenhouse gases such as CO2 and CH4. Spaceborne observation has the characteristics of large observation space and continuous observation time, which is one of the main means of greenhouse gases observation at present. The establishment of a sound carbon monitoring system and spaceborne passive remote sensing of major greenhouse gases in the atmosphere will help to evaluate the impact of greenhouse effect and guide human greenhouse gas emission activities, which is of great significance to human society. Active satellite-borne remote sensing of greenhouse gases is all in the planning. Among the spaceborne passive remote sensing payloads of greenhouse gases successfully applied in orbit, three technical systems are mainly included: Michelson interference spectroscopy represented by GOSAT (Greenhouse gases Observing SATellite) and GAS (Greenhouse gases Absorption Spectrometer); grating spectroscopy represented by OCO (Orbiting Carbon Observatory) and ACGS; and spatial heterodyne interference spectroscopy represented by GMI (Greenhouse gases Monitoring Instrument). This paper focuses on the analysis of greenhouse gases spaceborne passive remote sensing payloads of these three typical technology systems and compares the advantages and disadvantages of different detection technologies. At the same time, comprehensive satellite payloads for greenhouse gases detection included IMG (Interferometric Monitor for Greenhouse gases), SCIAMACHY (SCanning Imaging Absorption SpectroMeter CHartographY), AIRS (Atmospheric Infrared Sounder), ACE-FTS (Atmospheric Chemistry Experiment Fourier Transform Spectrometer), IASI (Infrared Atmospheric Sounding Instrument), CrIS (Cross-track Infrared Sounder), and greenhouse gases spaceborne passive remote sensing project inclueded GeoCarb (Geostationary Carbon Observatory) and Copernicus CO2 Monitoring Mission are introduced. In order to meet the needs of the next generation of greenhouse gases spaceborne remote sensing, combined with the in-orbit performance of the GMI on GF-5 and the research progress of the new spatial heterodyne interference imaging spectroscopy technology, the feasibility of further achieving high spatial resolution on the basis of hyperspectral resolution and high signal-to-noise ratio was analyzed. This paper proposes a payload technology scheme with high timeliness and regional carbon monitoring capability of different subdivisions, which will provide a technical basis for the development of the next generation of greenhouse gases detection payload. Reviewing the development process of greenhouse gas spaceborne detection technology, six development trends of greenhouse gas spaceborne passive remote sensing payloads are summarized: (1) specialization of detection load; (2) improvement of detection sensitivity; (3) wide width and high spatial resolution; (4) integration of multiple observation modes; (5) systematization of high / medium / low orbit monitoring; (6) miniaturization of detection load.