首页 > , Vol. , Issue () : -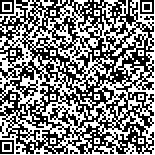 寇蕾蕾1, 郜海阳1, 林正建1, 廖淑君1, 丁丕满2, 朱维2, 商建3, 胡秀清3
1.南京信息工程大学;2.上海卫星工程研究所;3.国家卫星气象中心
摘要:
云是表征天气和气候变化的重要指标,在大气的能量分配、辐射传输等中起着重要作用。卫星遥感探测以其覆盖范围广、信息量大、重复频率高等诸多优势,成为研究云的主要手段。目前星载测云主动遥感技术主要包括毫米波雷达和激光雷达技术。本文介绍了星载毫米波雷达和激光雷达测云技术发展及数据应用研究现状,重点分析了CloudSat搭载的云廓线雷达CPR和CALIPSO搭载的云-气溶胶激光雷达CALIOP协同观测的成果和进一步发展需求。从全球云三维结构参数的需求分析,探讨了太赫兹雷达、高光谱激光雷达、多传感器数据融合等测云新技术发展和应用潜能,以及多星系统及单星多载荷等协同观测新模式的技术关键和轨道高度对探测性能的影响,提出多传感器共平台协同观测及数据融合研究三维云结构信息的设想。
Status and Prospect of cloud measurement by satellite active remote sensing
Abstract:
Abstract: Objective Cloud is an important indicator of weather and climate change. It is of great significance to both atmospheric energy distribution and radiative transfer. Satellite remote sensing has become an indispensable technology for cloud research due to its global coverage, multiple types of information, and high repetitive frequency. This work summarizes the development of cloud measurement technology and data application research of current spaceborne millimeter wave radar and lidar. The future development requirements and trend are then proposed according to the progress of current cloud measurement technology and applications. Method Firstly, the technology research and data typical application status of spaceborne millimeter wave radar and lidar are introduced and summarized, in which the key technologies and important application of the cloud profile radar (CPR) on CloudSat and the cloud aerosol lidar (CALIOP) on CALIPSO are highlighted. The achievements of collaborative observation by both the CPR and CALIOP are then summarized emphatically as well as the aspects to be improved. Based on the requirement analysis of obtaining three-dimensional fine structure of global cloud, the development and application potential of novel measurement technologies such as terahertz radar, high spectral resolution lidar and multi-sensor data fusion are provided. Furthermore, we discuss the key technologies of the new cooperative observation modes, such as multi-satellite system and multi-payload on single satellite platform. The influence of orbit altitude on the detection performance is discussed based on the analysis on the relationship between the received intensity of echo signal and the orbit altitude. Result It is pointed out that the cloud load performance of active remote sensing, cooperative observation mode, cooperation with passive remote sensing instruments and multi-source data retrieval and fusion for spaceborne cloud measurement still need to be improved, according to the research status of spaceborne cloud radar and lidar. The latest advanced technology of spaceborne active remote sensing can be fully utilized for observing more accurate cloud parameters and more microphysical information, such as multi-wavelength, multi-polarization, Doppler technology, terahertz radar, hyperspectral lidar and multi-sensor data fusion method. The collaborative observation of microwave radar, lidar and other sensors on the same platform is necessary for better understanding the formation and evolution of cloud, so as to further improve the ability of weather forecasting and climate monitoring. Conclusion Satellite active remote sensing for cloud measurement is employed to observe accurately the macroscopic and microphysical characteristics of cloud. Its high-quality data has been widely applied to cloud physics, weather forecasting, environment monitoring and climate change. Also, it plays an important role on improving the accuracy of numerical weather forecasting and climate research. With the continuous progress of active remote sensing technology, more cloud parameters and higher performance can be realized for spaceborne cloud measurement. Besides the applications of high-tech in the spaceborne cloud remote sensing, collaborative observation is an important development trend. A future perspective is then projected on the cooperative observation mode of multi sensors with common platform and new data fusion methods.