首页 > , Vol. , Issue () : -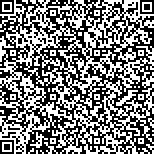 陈良富1, 尚华哲1, 范萌1, 陶金花1, 胡斯勒图1, 张莹2, 王红梅3, 程良晓1, 张欣欣1, 伟乐斯4,4, 李明阳1, 邹铭敏5
1.中国科学院空天信息创新研究院 遥感科学国家重点实验室;2.中国科学院空天信息创新研究院;3.南通大学 电气工程学院;4.内蒙古师范大学 物理与电子信息学院;5.安徽大学
摘要:
高分五号卫星搭载了大气痕量气体差分吸收光谱仪、主要温室气体探测仪、大气多角度偏振探测仪、大气环境红外甚高分辨率探测仪、可见短波红外高光谱相机和全谱段光谱成像仪共6台载荷,对全球环境监测及我国大气气溶胶、二氧化硫、二氧化氮、二氧化碳、甲烷和云等多个环境与气象综合监测方面有着重要的意义。为了更好的了解高分五号卫星任务的大气监测近况,本文对高分五号卫星其中的四个大气探测载荷特征和数据处理算法进展进行了总结,涉及各个载荷参数信息、算法介绍和产品初步结果等相关内容。高分五号卫星是我国大气环境遥感探测首颗卫星,随着后续卫星的发射升空,将对我国乃至全球大气环境监测提供强有力的数据支撑。
Mission overview of the GF-5 satellite for atmospheric parameter monitoring
Abstract:
The China High-Resolution Earth Observation System (CHEOS), which was first proposed in 2006. The main goal of the CHEOS is building a new Earth observation system with high spatial, temporal and spectral resolution, achieving all-weather, all-day and global coverage observation capability, providing operational applications for satisfying the requirements of national economic and social development. As the first satellite mission in China specifically for air quality monitoring, GF-5 satellite was launched on May 9, 2018. GF-5 is configured with six payloads, including a VIS and SWIR (Shortwave Infrared) hyperspectral camera, spectral imager, greenhouse gas detector, atmospheric environment infrared detector at very high spectral resolution, differential absorption spectrometer for atmospheric trace gas, and a multi-angle polarization detector. The Directional Polarimetric Camera (DPC) is the first Chinese multi-angle polarized earth observation satellite sensor. DPC aims to obtain multi-angle polarization radiation data of the Earth"s atmosphere, which can provide information on the temporal and spatial distribution of global aerosols and clouds to meet the requirements of global climate change research, atmospheric environment monitoring, and high-accuracy atmospheric correction of remote sensing data. The Environmental Trace Gases Monitoring Instrument (EMI) payload onboard GF-5 is the first Chinese satellite-borne spectrometer with the aim to measure atmospheric pollutants from space. The Chinese EMI instrument is expected to contribute to the understanding of global air quality and atmospheric chemistry, similar to predecessor European and American satellite missions, e.g., the Ozone Monitoring Instrument (OMI) and TROPOspheric Monitoring Instrument (TROPOMI). Several trace gases (e.g., NO2, O3, SO2, BrO, and HCHO) and aerosol can be measured by EMI. The Greenhouse Gas Monitoring Instrument (GMI) is a short-wavelength infrared (SWIR) hyperspectral-resolution spectrometer onboard the Chinese satellite GF-5 that uses a spatial heterodyne spectroscopy (SHS) interferometer to acquire interferograms. The GMI was designed to measure and study the source and sink processes of carbon dioxide and methane in the troposphere where the greenhouse effect occurs. AIUS is the first occultation spectrometer developed in China, with the aim of detecting the trace gases over the Antarctic. AIUS operates in a solar synchronous orbit, with a nominal height of 705 km. The instrument is a Fourier transform infrared spectrometer and its main objective is to measure O3 and other species in the stratosphere and upper troposphere in order to study the ozone temporal variations over the Antarctic.