首页 > , Vol. , Issue () : -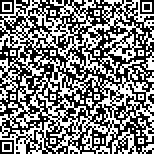 摘要:
相对于当前指数级增长的强大遥感数据获取能力,遥感大数据的智能处理和知识服务能力相对滞后,海量多源化遥感数据堆积与有限信息孤岛并存的矛盾日益突出,亟需有效的遥感领域知识建模技术来辅助挖掘遥感大数据的有用信息并形成知识服务能力。知识图谱技术以符号形式描述物理世界中的概念及其相互关系,具有强大的知识建模与推理应用能力,在搜索引擎、电子商务、社交网络分析等领域已经得到成功应用。在通用知识图谱技术启发下,本文首次提出建立遥感领域知识图谱研究构想,可以为遥感领域知识建模与知识服务提供支撑。本文首先回顾通用知识图谱的发展历程,然后探讨遥感知识图谱的构建技术、遥感知识图谱驱动的典型地学应用案例,最后对遥感知识图谱的应用现状与未来研究方向进行分析论述。总体来说,遥感知识图谱的研究有利于更好的归纳遥感领域学科概念化知识、管理遥感大数据所蕴含的新增信息与知识,可以向多领域众多用户提供灵活便捷的遥感知识查询与知识服务能力,有助于全面提升海量多源遥感观测成果的应用能力,在全球遥感地表覆盖分类、气候变化、国际人道主义援助等方面都将发挥重要作用。
Research on Remote Sensing Knowledge Graph Construction and its Application in Typical Scenarios
Abstract:
Compared with the current powerful acquisition capabilities of remote sensing data, its intelligent processing and knowledge service capabilities are relatively lagging. The contradiction between the accumulation of massive multi-source remote sensing data and the limited information island is becoming increasingly prominent. Therefore, there is an urgent need for effective remote sensing domain knowledge modeling technology to assist in mining the useful information of remote sensing big data and form knowledge service capabilities. Knowledge graph (KG) describes the concepts and their relationships in the physical world in symbolic form. It has strong knowledge modeling and reasoning capabilities, and has been successfully applied in search engines, e-commerce, social network analysis and other fields. Inspired by the general KGs, this paper conceives of establishing a remote sensing domain KG for the first time, which can provide support for knowledge modeling and knowledge services in the remote sensing field. Firstly, this paper reviews the development history of general KGs. Secondly, it discusses the technologies of constructing remote sensing KGs. Compared with general KGs, remote sensing KGs are oriented to the field of remote sensing geosciences. They have significant disciplinary characteristics and spatiotemporal graph characteristics in terms of graph nodes, graph relationships and graph reasoning. Specific performances are (1) Images is an important part of remote sensing, which plays an irreplaceable role and ignored by general KGs. (2) Remote sensing knowledge is oriented to spatial entities. In addition to semantic relationships, the description of entity relationships also requires spatial and temporal relationships. (3) Traditional logical reasoning and natural language processing learning reasoning cannot effectively deal with image entities and spatial relationships. In order to solve the above problems, this paper draws on the construction scheme of general KG and related domain KG, and proposes the basic construction process of remote sensing KG. Thirdly, it introduces typical geoscience application cases driven by remote sensing KGs which includes three cases: (1) Marine oil spill monitoring. Use marine oil spill KG for oil pollution identification, cause reasoning, and marine oil spill risk assessment, etc. (2) Land cover classification. Coupling remote sensing KG reasoning and deep learning for land cover classification. Amount experiments have proved that KG can improve the classification results. (3) Evaluation of carrying capacity of resource and environment and suitability of land and space development. Ontology can not only express the knowledge system of evaluation in a standardized manner, but also infer the evaluation results based on the constructed knowledge Finally, it analyzes the application status and future research directions of remote sensing KGs. This paper points out 4 feasible and important research directions: (1) Exploring the theories and methods of creating multi-modal remote sensing KGs; (2) Cooperative update and alignment fusion of remote sensing KGs; (3) Intelligent remote sensing image classification based on remote sensing KG representation learning; (4) Scientific decision support analysis assisted by remote sensing KGs. Generally speaking, the research of remote sensing KGs is conducive to better summarizing the conceptual knowledge of remote sensing, managing the new knowledge contained in remote sensing big data, and providing flexible and convenient remote sensing knowledge query and service capabilities to users in multiple fields, and it will help comprehensively improve the application capabilities of massive multi-source remote sensing observation results, and will play an important role in the study of global remote sensing land cover classification, climate change, and international humanitarian assistance, and so on.