首页 > , Vol. , Issue () : -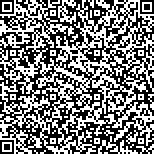 结合辐射传输模拟与浅层神经网络的 FY-3D MERSI影像云识别
金适宽1, 马盈盈1, 龚威1, 叶志伟2, 夏小鱼2
1.武汉大学;2.湖北工业大学
摘要:
本文结合辐射传输模型和机器学习提出了一种从FY-3D卫星MERSI II传感器光学影像中识别云像元的方法:CRMC (Combine Reflectance simulation and Machine learning for Cloud detection)。该方法通过设置变化的地物和大气内在光学特性(Inherent Optical Properties,IOPs),达到考虑多种下垫面的二项反射特征和不同大气条件下气溶胶和云参数的目的。CRMC方法主要包含三个步骤:1)通过聚类分析从MODIS二项反射参数产品中分离出11种典型下垫面地表反射参数;2)将随机设置的气溶胶和云参数以及地表反射率参数(即IOPs)输入SBDART辐射传输模型,得到模拟的反射率值数据集,并以此训练浅层神经网络模型;3)利用浅层神经网络模型逐像元预测云概率,并根据实际需要确定区分云像元和非云像元的云概率阈值。通过与CALIPSO垂直特性掩膜产品(VFM)逐像元对比验证发现,CRMC方法总正确率为79.6%,且在陆地和海面上分别为78.5%和81.2%。通过与MODIS云掩膜产品横向对比(MYD35)发现,当云阈值设定为0.2时,CRMC方法在陆地,主要是阔叶林、农田、城市和裸土等地表上的云识别效果较好,但在海面的云识别效果仍待进一步提高。
Cloud detection for FY-3D MERSI II Images Combine Radiative Transfer Simulation and Shallow Neural Network
Abstract:
Cloud pixel detection is a crucial process in most remote sensing applications. In the one hand, due to the inhomogeneous distribution of aerosols and clouds in the atmosphere, quantitative aerosol remote sensing based on passive satellite sensor is particularly sensitive to cloud detection. An appropriate cloud detection technology is important to balance the amount and the quality of available data. In the other hand, for the underlying surface, the process of cloud detection also allows to avoid the interference of the cloud scene above regions of interest, such as soil, vegetation, and sea. (Objective) The study proposed a method to detect cloud pixels in the optical image of the FY-3D satellite MERSI II sensor based on radiative transfer simulation and machine learning: CRMC (Combine Reflectance simulation and Machine learning for Cloud detection). The method outputted cloud probabilities and allowed custom thresholds to control the strict degree of detection of cloud pixel. The main purpose of this method was to solve the problem that the MODIS cloud detection algorithm was not applicable in MERSI in aerosol inversion. (Method) The method considered binomial reflection characteristics of underlying surfaces and various parameters of aerosols and clouds by setting different Inherent Optical Properties (IOPs) of surficial and atmospheric objects. The CRMC method mainly included three steps: 1) Defining 11 typical underlying reflectance parameters from MODIS binomial reflection products by using a cluster analysis approach; 2) Inputting the typical underlying reflectance and aerosol and cloud parameters with random inherent optical property into the SBDART radiation transmission model to obtain simulated reflectance dataset. The simulated reflectance dataset was used to train a shallow neural network; 3) Calculating cloud probability of the image to be processed with the trained shallow neural network and choosing a suitable threshold according to actual needs to complete cloud detection. (Result) Compared with the CALIPSO Vertical Feature Mask (VFM), results showed the maximum total accuracy of the CRMC was 79.6%, and it was 78.5% and 81.2% on land and sea respectively. With cloud probability threshold of 0.2 (at this time, the hit rates for cloud and cloud-free pixels are the same), the accuracy of the CRMC was lower than MODIS cloud mask products (MYD35) over sea but it was higher over land, especially on broad-leaved forest, farmland, urban and bare soil. (Conclusion) The CRMC method can effectively identify cloud pixels from FY-3D MERSI II images with a similar hit rate compared with the MODIS products. Considering the uniformity sea surface, the information of brightness temperature can be more considered in the detection of sea surface clouds to improve accuracy. Additionally, the algorithm can resist the interference of haze to a certain extent. Finally, since it does not rely on special spectral range, this method can theoretically be applied to a variety of optical sensors.