首页 > , Vol. , Issue () : -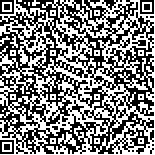 摘要:
受传感器性能的制约,利用单一卫星热红外遥感数据反演到的地表温度产品难以兼顾时间分辨率和空间分辨率, 而时空融合技术能够发挥多传感器互补的优势, 获得时间密集度高、空间细节丰富的地表温度产品,从而在算法层面上解决这一矛盾。随着时空融合研究的深入,地表温度开始显露出与其他产品有着明显区别的融合特性,而内在机理和应用潜力都有待被整理和挖掘。本文就立足于地表温度与时空融合的交叠区,对两者结合而生的研究成果进行收集、分析和总结,系统地概述了该领域的研究背景、原理、方法和应用,并重点突出与泛在时空融合技术的之间的联系与区别。最后,基于地表温度数据的特点和时空融合的局限性,总结了该领域所面临的主要挑战,并对可行的解决方法和发展方向进行了展望。
A review of spatiotemporal fusion methods for remotely sensed land surface temperature
Abstract:
Limited by sensors' optical characteristics, remotely sensed land surface temperature (LST) from single source rarely has both high temporal and spatial resolutions. Spatiotemporal fusion takes advantage of data from multiple sources to retrieve LST with high temporal frequency and spatial detail, and the spatiotemporal contradiction is disentangled in the fusion process. With an in-depth study of spatiotemporal fusion, LST exhibits unique features distinct from other land surface variables. However, the inherent mechanism and potential application of LST spatio-temporal fusion are yet to be compiled and explored comprehensively. Based on the intersection between LST and spatiotemporal fusion, this paper collects, analyzes, and summarizes the state-of-the-art developments in LST spatio-temporal fusion. The research background, principles, methods, and applications of this field are systematically elaborated on. In particular, the relations and differences with the ubiquitous spatiotemporal fusion technology are emphasized. In essence, spatiotemporal fusion methods extract exquisite temporal variation of pixels from the low spatial resolution images and obtain spatial correspondence from images at various scales, to predict high spatial resolution images. The spatiotemporal fusion shows great promise over homogeneous and stable land surface, but has an unsatisfactory performance over heterogeneous landscapes with unstable thermal conditions. Compared with land surface reflectance (LSR), spatiotemporal fusion for LST can be less sensitive to the land cover classification uncertainties because of its lower spatial resolution and lower diversity among different land types, but hard to be achieved using the general laws for accurately predicting due to the drastic temporal variation of LST. After spatiotemporal fusion was been successfully applied in LSR, multiple studies have adapted it to LST with some improvements according to the thermal characteristics. In the existing five categories of spatiotemporal fusion models based on weight and learning, Bayesian models and hybrid models have been applied to LST. Among them, the weight models are more mature, robust, and effective, but difficult to capture the temporal change of LST. Furthermore, the improvement is relatively limited base on STARFM, ESTARFM, or other classical weight models. Supported by reliable network architecture and abundant training, learning models can realize a non-linear prediction based on structural similarity of training data. In particular, the deep learning models have more superior ability to depict and extract the LST with weak spectral characteristics, but it is necessary to select and optimize suitable neural networks and model parameters. Although fusion studies based on Bayesian framework (including maximum a posterior and Bayesian Maximum Entropy) are relatively rare, they have shown great potential for obtaining unbiased and nonlinear predictions and low-quality requirements for initial data as LST. The hybrid models can integrate the preponderances of the above models and acquire more flexible, efficient, and accurate prediction results compared with single fusion model, which could be the mainstream of the future spatiotemporal fusion model. Although the spatiotemporal fusion models are consistently developed, the majority of them only focus on generating fused products, with a lack of quantitative and qualitative analysis with respect to the practical applications of the fused LST products, such as agriculture and ecology. In this paper, the applications in this field are divided into six aspects: land temperature, sea surface temperature, agroforestry, urban heat island, public health, and others, which cover the majority of remote sensing service fields. However, the breadth and depth of the application of the LST fusion products are less than that of LSR fusion products. The mutual development between theoretical research and application demand is urgently needed. The primary obstacle to the application and dissemination of spatiotemporal fusion is the data itself, which is reflected by the diversity of multi-source data, the spatial continuity of image, and the sensitivity of temperature in time series. Especially, the angular effect, unstable inversion accuracy, and dramatical diurnal variation constrain their potential applications largely. Considering these characteristics of LST and existing defects of the spatiotemporal fusion model, this paper proposed the prospects in the future work, including improving inversion accuracy of LST, complementation of strengths of multi-source data, employment of deep learning model, enhancement of algorithm flexibility, and construction of spatiotemporal fusion integrated procedure. The implementation of these strategies will propel the development of theoretical research and operational application of LST with spatiotemporal fusion technology.