首页 > , Vol. , Issue () : -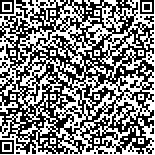 方帅1, 闫明畅1, 张晶1, 曹洋2
1.合肥工业大学计算机与信息学院;2.中国科学技术大学先进技术研究院
摘要:
低分辨率高光谱图像(LR-HSI)与高分辨率多光谱图像(HR-MSI)融合技术,广泛用于解决图像空间分辨率与光谱分辨率无法同时保持高水平的矛盾。从融合效果上分析,现有算法的空间重建误差与光谱重建误差都主要体现在边缘和细节区域。因此,本文提出了基于细节关注的字典构建和图像重建的融合算法。在光谱特性保持方面,由于图像邻近效应导致在细节区域光谱分布复杂多样,本文提出对图像层和细节层分别进行字典学习。在空间特性增强方面,提出了细节感知误差和边缘方向自适应全变分约束,并将其与局部低秩约束结合在同一个融合框架用来估计稀疏系数。通过实验对比,本文提出算法的融合结果在空间特性与光谱特性方面较其他算法有明显提升。
Hyperspectral and multispectral image fusion based on the attention to detail
Abstract:
Objective Hyperspectral image (HSI) and multispectral image (MSI) are two types of images widely used in the field of remote sensing. They play an important role in applications such as environmental monitoring, target detection, and mineral exploration. HSI contains a large amount of spectral information. In order to ensure a sufficiently high signal-to-noise ratio, photons are usually collected in a larger spatial area on the sensor. Therefore, the HSI spatial resolution is much lower compared to MSI. This low spatial resolution greatly affects the practicality of HSI. Therefore, fusing low-spatial resolution HSI (LR-HSI) with high-spatial resolution MSI (HR-MSI) in the same scene to obtain high-resolution HSI (HR-HSI) is a method to solve such problems, which resolve the contradiction that the spatial resolution and the spectral resolution cannot simultaneously maintain a high level. From the analysis of fusion effect, the spatial and spectral reconstruction error of the existing algorithms are mainly reflected in the edge and detail areas. Method The method of this paper proposed a fusion algorithm for dictionary construction and image reconstruction based on detail attention . In terms of maintaining spectral characteristics, the spectral distribution in the detail area is complex and diverse because of the proximity effect of the image, this paper proposes to perform dictionary learning on the image layer and the detail layer, respectively. In terms of spatial characteristics enhancement, the detail perception error terms and a constraint of edge adaptive directional total variation are proposed, which is combined with a local low rank constraint in the same fusion framework to estimate the sparse coefficient. Result Experimental were conducted on two datasets named Pavia University and Indian Pine to verify the effectiveness of the proposed method. The quantitative evaluation metrics contain Peak Signal to Noise Ratio(PSNR), Relative dimensionless global error in synthesis(ERGAS), Spectral Angle Map(SAM) and Universal Image Quality Index(UIQI).Through experimental comparison, the fusion result of the algorithm proposed in this paper is significantly improved compared with other algorithms in terms of spatial and spectral characteristics. Conclusion Through the analysis of the existing hyperspectral and multispectral image fusion algorithms, this paper adopts the method of dictionary learning to propose a fusion algorithm for dictionary construction and image reconstruction with attention to details. Aiming at the problem of large reconstruction error in the detail part of existing algorithms, a hierarchical dictionary learning algorithm is proposed. The detail perception error term and the direction adaptive full variational regularization term are used to improve the spectral dictionary solution and coefficient estimation, respectively. The result of the fusion is the error in the spectral characteristics and spatial texture of the detail, which achieves an accurate representation of the edge detail.