首页 > , Vol. , Issue () : -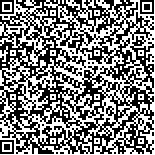 刘磊1, 李志锦2, 费建芳1, 王辉赞1, 叶芳1, 张福颖3, 蒋星亮3, 史文丽4
1.国防科技大学 气象海洋学院;2.加州大学洛杉矶分校 区域地球系统科学与工程联合研究所;3.南京信息工程大学;4.陆军炮兵防空兵学院南京校区
摘要:
卫星高度计融合产品广泛应用于海洋环境监测、海洋中尺度系统研究和海洋数值预报等业务领域,具有极高的科学和社会价值。当前同时在轨运行并发布沿轨数据的高度计卫星维持在5~6颗,为了立足现有数量的观测卫星,最大程度地提取有效观测信息,本文以改进融合产品的有效分辨率并提升高度计产品质量为主线,详细介绍了现有卫星高度计融合产品的研发现状。前人的研究结果表明:卫星高度计融合产品的质量主要三个方面的影响:1. 制作产品所选择的卫星种类:因不同种类卫星的轨道高度、周期差异,导致获取的海表高度时空精度也存在不同;2. 高度计标准的选择:资料处理中的仪器参数、地球物理参数、环境校正、平均海面的构造等;3. 融合处理资料的方法:不同融合方法在背景场的选择、背景误差相关系数尺度的差异以及观测误差的处理等。针对众多学者关注的热点和亟需解决的难点问题,本文系统地介绍了当前卫星高度计融合产品的种类,对比分析产品质量。同时针对卫星高度计的融合方法,着重介绍了卫星高度计融合产品质量的提升途径。文中进一步强调了融合方法与有效分辨率的关系,为提升卫星高度计融合产品质量,提高融合产品的有效分辨率,扩大卫星高度计融合产品的应用范围提供参考。
Review on the research and development of merged satellite altimeter products
Abstract:
Objective: Merged satellite altimeter products have high scientific and social values and are widely used in many ocean related fields such as marine environment monitoring, ocean meso-scale structure research and ocean numerical forecast. There are 5~6 altimeter satellites in orbits?simultaneously publishing along-track data at present. We focused on the main question of extracting effective information as much as possible from the existing satellite altimeters of constant number and improving the effective resolution and product quality. The development status of the existing merged satellite altimeter products were introduced in detail. Result: Previous researches showed that the quality of merged satellite altimeter products is mainly affected by three aspects: 1. The type of satellite selected for the production of products: the space-time accuracy of sea surface height is also different due to the difference of orbit height and period of different types of satellites; 2 The selection of altimeter standards: instrument parameters, geophysical parameters, environmental correction, construction of mean sea level, etc.; 3. Data merged methods: the selection of different merged methods in the background field, the difference of background error correlation coefficient scale, and the processing of observation error, etc. Conclusion: Based on the widely used AVISO products, we introduced DT series merged products made by DUACS in detail. Starting from the merged method, we analyzed the influence of different merged methods on the product quality, and further expounds the decisive role of the selection of background field in the merged method on the effective resolution of the merged product. Combined with sentinel-3a (S3a) and J3 satellites that have recently released data, and CryoSat, Saral/Altika and HY-2a satellites, the observation density of satellite altimeter along the orbit is significantly improved, while the effective resolution of DT2018 produced by DUACS is not significantly improved compared with DT2014 and DT2010. The main reason is that the 7-year, 20-year and 25-year average MSS statistical fields were selected for the background field, which includes more large-scale signals in the background error, resulting in the background error. The scale of error covariance correlation coefficient is longer. The filtering effect of observation data is more significant, and the effective resolution can not be effectively improved. With sentinel-3b (S3b) being in the operation stage, HY-2B and HY-2C satellites were successfully launched in October 2018 and September 2020 respectively. Combined with the SWOT altimeter satellite to be launched in 2021, the accuracy and density of satellite altimeter observation data will reach a new stage. How to consider the correlation of the same orbit observation error, accurately estimate the background error, establish a more reasonable expression function of the correlation coefficient of the background error, and provide effective method for further improving the merged product quality and effective resolution are the directions that scientists continue to explore.