首页 > , Vol. , Issue () : -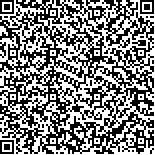 郑元勋1, 李清华2, 王常虹2, 王晓光1, 钟佳朋3
1.中国兵器工业集团航空弹药研究院;2.哈尔滨工业大学空间控制与惯性技术研究中心;3.哈尔滨工业大学(鞍山)工业技术研究院
摘要:
针对室内、地下以及障碍物较多的复杂环境中,可用导航源匮乏问题,本文提出一种利用低频时变磁场实现目标高精度位置与姿态解算的解决方案。传统时变磁场定位方法要求磁信标坐标系与目标坐标系一致且无法解算目标相对姿态角信息,同时精度普遍较差。本文提出的方案在解决传统方案的局限性基础上,又提出一种基于指纹匹配的改进方案,具有穿透性好、鲁棒性强且精度高的特点。首先根据空间中测量磁场计算磁信标RSSI拟合直线,根据指纹匹配原理估计目标位置,再根据测量磁场方向矢量模型,反演解算目标姿态角信息,实现目标位置与姿态信息解算过程,研究并分析了磁信标导航系统误差来源及解决方案。最后通过对比实验,验证本文提出的算法在实验条件下,位置估计误差期望为0.069m,姿态角估计误差期望为2.3°,且误差不随时间积累,相对于传统的磁信标导航方案具有明显优势,具有较高的工程应用价值。
Accurate navigation and positioning method based on magnetic beacon
Abstract:
Aiming to solve the problem that lacking of reliable positioning source, an accurate navigation and positioning method based on artificial magnetic beacon. Related investigations have shown that the low-frequency magnetic field performs good penetrability and robustness in near magnetic field area. Therefore, based on the advantages of the low-frequency magnetic field, a novel solution to solve the position and the attitude is introduced. According to the Biot-Savart Law, the magnetic field intensity decays with the distance between the target and the magnetic source, and the orientation of measured magnetic field has the certain relation to orientation from the source to the target. Hence, based on this principle, an improved fingerprint algorithm is introduced. Firstly, the fingerprint is blocked according to distance. Then, the fitting curve reflecting magnetic field intensity and the distance to the magnetic source is computed of each block. Based on this improvement, the weight of each fingerprint can be computed more accurate than the usual. Furthermore, according the vectors, which contains the measured magnetic field vector and orientation vector point from the magnetic source to the target, the attitude related to the magnetic source can be solved, too. Comparing the traditional methods, the advantages of the proposed one are high accuracy, and no requirement on the consistent coordinates between the magnetic beacons and receiver. The artificial magnetic field generated by the magnetic beacon can be extracted accurately from the natural magnetic field in the applying environment. The precision on position and attitude can reach to 0.069m and 2.3°, respectively, in the static target tracking experiments. What is more, the experiment also presents that the estimated error is not accumulated with the increased working time. In the experiments, the model of magnetic beacon is the quadrature solenoids. This model is limited by the quality factor of the model. Therefore, it is hard to this model having large coverage and high working frequency. But this model is only to verify the proposed positioning method. Actually, the magnetic beacon can be replaced by rotary permanent magnet which having large coverage and the same positioning process proposed in this paper. According to the result, it shows the proposed method can provide long-time, highly accurate, and harsh environments navigation. The proposed method is significant to the long wavelength positioning and remote sensing technology in the underground, under water and other harsh environments.