首页 > , Vol. , Issue () : 1993-2002
摘要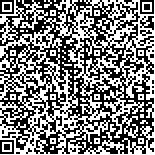 孙伟伟1, 杨刚1, 陈超2, 常明会1, 黄可1, 孟祥珍1, 刘良云3
1.宁波大学;2.浙江海洋大学;3.中国科学院空天信息创新研究院
摘要:
近40年来,中国的地球观测遥感卫星技术发展取得了卓越的成就,已经形成了陆地、气象和海洋三大卫星系统,正在广泛服务于我国的自然资源调查、海洋环境保护、气象灾害预测和国家重大工程等诸多领域。本文回归了三大卫星系统的发展历程,剖析我国地球观测遥感卫星的发展现状与内在特点,归纳总结在轨卫星的文献研究热点。研究发现,我国三大遥感卫星系统的发展并不均衡,气象卫星业务较为成熟,陆地卫星发展最为迅速。遥感卫星的文献研究数量总体偏少,应用研究亟待提升。后续规划和发展应考虑陆地卫星的轨道高度差异性和波谱范围的互补性,同时增加气象和海洋卫星数量,提升卫星传感器的探测能力和时空分辨率,尤其是加快海洋卫星的业务应用能力。此外,学者们需要进一步加大国产遥感卫星数据的使用力度,加强卫星遥感数据的应用研究以进一步提升我国地球观测遥感卫星的业务能力与国际影响力。
Development Status and Literature Analysis of China Earth Observation Remote Sensing Satellites
Abstract:
During the past 40 years, China has made remarkable achievements in the development of earth observation remote sensing satellite technology. Until now, it has formed three main satellite systems including land, meteorology and ocean, which has been widely used in numerous applications, e.g., natural resource investigation, marine environmental protection, weather disaster prediction and national major projects and so on. This paper reviews the development history of the three major satellite systems, analyzes the development status and inherent characteristics of China earth observation remote sensing satellites, and implements CiteSpace software to summarize the literature research hotspots for all the in-orbit remote sensing satellites. We found that terrestrial remote sensing satellite systems have developed most rapidly, especially for commercial small satellites. Terrestrial remote sensing satellites have formulated four series including ZiYuan, GaoFen, HuanJing/ShiJian, and small satellites. The satellite sensor types are rich and their spatiotemporal resolutions are high up to 0.5 m, but facing some typical problems like uneven development of sensor types, too-close orbital heights, and the overlapping spectral ranges of similar sensors. Among all three satellite systems, the development of meteorological remote sensing satellite system is the most mature. Two series of polar orbiting and stationary satellites can well detect most of atmospheric elements. However, the number of meteorological satellites is small, the spatiotemporal resolutions of sensors are relatively low, and current sensors could not finely detect some critical elements such as atmospheric wind field. Marine remote sensing satellite system also has made significant progress, and it has initially constituted three major satellite patterns of marine water color, marine dynamic environment satellites, and marine surveillance and monitoring satellites, which can achieve large-scale simultaneous observation of China marine environment. However, they also are faced with fewer marine satellites, limited sensor observation elements, and low spatiotemporal resolutions of satellite sensors. Moreover, the literature hotspot analysis shows that the total number of research papers on the China earth observation satellites is relatively small. The imbalance ratio of journal articles between SCI and CNKI journals is relatively serious, especially for GaoFen and ZiYuan terrestrial satellites. Many studies about China earth satellites focus on data processing, and the application study is relatively weak and uneven. Therefore, the future launching of terrestrial remote sensing satellites are suggested to develop new sensors such as lidar, and should consider different orbital heights and the complementarity of spectral range of different sensors. Meteorological systems are suggested to launch more satellites to carry out networking observations, improve the detection capabilities of all meteorological elements and promote the spatiotemporal resolutions of new sensors, in order to meet the refined requirements of weather forecasting and disaster monitoring. Marine remote sensing satellites are also suggested tolaunch more satellites and shorten the launching cycle of similar satellites, improve the detection capability of marine elements and promote the spatiotemporal resolution of new sensors, and accelerate China marine satellite system to rapidly translate from scientific research and to business-oriented. Moreover, we should encourage more researchers to utilize domestic satellite data, explore relevant research to further promote advanced techniques of China earth observation satellites.