首页 > , Vol. , Issue () : 1993-2002
摘要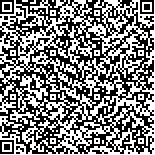 徐奔奔1, 范萌2, 陈良富2, 江涛1, 陶金花2, 程良晓2, 纪轩禹1, 武卫玲3
1.山东科技大学 测绘科学与工程学院;2.中国科学院遥感与数字地球研究所;3.环境保护部环境规划院
摘要:
本文基于2013年至2017年Terra/Aqua卫星MODIS热异常产品获取全国范围秸秆焚烧结果,分析了"大气十条"实施第一阶段(2013-2017年)秸秆焚烧时空变化特征,并深入讨论了区域禁烧政策对秸秆焚烧治理的影响,有助于为今后针对重点焚烧区制定相关政策提供科学依据。研究结果显示"大气十条"颁布之后五年期间全国秸秆焚烧年总量呈先增加后减小的总趋势,最低值2016年比最高值2014年降低34.48%,2017年较2013年秸秆焚烧数量减少的区域面积约为增加区域面积的2倍。秸秆焚烧治理成效最为显著的为河南省、安徽省和湖北省,其中,河南省在严格的禁烧政策、集中约谈、经济处罚、推广秸秆综合利用产业等多种措施共同影响下,2016年6月和10月两个秸秆焚烧高峰期的秸秆焚烧数量分别较2015年同期下降86.66%和98.93%,且后期未出现反弹。黑龙江省虽然在一定程度上控制了秋季秸秆焚烧情况,但由于秸秆产量大且缺乏处理手段,会导致次年春季出现大规模反弹,并未从根本上解决秸秆焚烧控制问题。因此,除了进一步强化秸秆焚烧重点区域和重点时段禁烧措施,不断提高禁烧监管水平,还必须鼓励秸秆还田,秸秆能源化,提高秸秆综合利用率,"禁""用"结合、因地制宜,形成管控秸秆焚烧的长效科学措施。
Analysis of the Temporal and Spatial Variations of Crop Residue Burning over China during the period from 2013 to 2017
Abstract:
As a large agricultural country, China faces large-scale burning of crop stubble in the field during the harvesting, post-harvesting and pre-harvesting periods. In recent decades, crop residue burning (CRB) played a noticeable role in the sudden and extreme haze episodes as results of reducing atmospheric visibility and harming human health. On a regional or global scale, satellite remote sensing technology can offer a more reliable fire data source that helps fill a significant in situ data gap. In this study, The MODerate Resolution Imaging Spectroradiometer (MODIS) active fire products MOD14/MYD14 from 2013 to 2017 were employed. Land cover data was used to extract crop residue burning spots by selecting active fires over farmlands in the daytime. With the aim to reveal the differences of crop residue burning regions, nine agricultural regions were grouped in this paper. Our results show that CRB spots mainly distribute in the Northeast plain, Sanjiang plain, Huang-Huai-Hai plain, Middle-Lower Yangtze plain, Hetao plain and Sichuan basin. As the largest contributor, averaged annual CRB spot number in Northeast China reaches 47.55% of that in China. During the period from 2013 to 2017, the variation of the annual CRB spot number shows a "up-down-up" trend. The annual CRB spot number of China increases from 2013 to 2014, and dramatically drops from 2014 to 2016, and then slightly increases from 2016 to 2017. Compared with the figure of 2014, the total number of CRB spot over China in 2016 decreases 34.48%. In the recent five years, the major regions over China with serious CRB is relatively fixed because of rare changes of both the agricultural areas and agricultural activities. By calculating the difference in the annual CRB spot number between 2017 and 2013, it is indicated that the area of regions with negative difference is about 2 times of that with positive difference. And the regions with negative difference mainly locate in Henan and Anhui provinces, while the regions with negative difference focus in northeast China. Our study show that, in recent years, official policies play a heavy role to inhibit crop residue burning. Henan province in the Huang-Huai-Hai region, Anhui and Hubei provinces in the Mid-low Reaches of Yangtze River region are three typical provinces whose CRB numbers decrease significantly influenced by prohibitions of straw burning. Especially for Henan province, the CRB was not improved before 2015 due to the limitation of policy implementation, however, the monthly CRB numbers in June and October of 2016 decline 86.66% and 98.93% of those in June and October of 2015, respectively, as a result of the combination of CRB prohibition, accountability mechanism, economic punishment, and increasing use of crop residue. Heilongjiang province shows negative feedback in the prohibitions of straw burning. Although the monthly CRB number in October 2016 decreases 40.9% with comparison of that in October 2015, the monthly CRB number rebounds remarkably in April 2017 because of the large yield of crop residue and the lack of crop residue use. Therefore, it is necessary to further strengthen prohibitions of straw burning in major regions and in both post-harvesting and pre-harvesting periods. Furthermore, in order to enhance the comprehensive utilization rate of crop residue, a sustainable strategy on crop residue recycling should be expanded in most regions of China. Moreover, more attention should be paid to return disposable crop residue into farmland as a replacement for fertilizer. The policy of "banning" and "using" is a long-term effective measure to control crop residue burning.