摘要
全文摘要次数:

3568
全文下载次数:

3435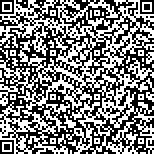 大连海事大学航海学院,辽宁 大连 116026
摘要:
通过对海洋中原油、重柴油、轻柴油、润滑油和煤油溢油波谱特征测试分析,绘制各油种不同厚度时光谱特征曲线图,是提取溢油信息的基础.经过多年卫星影像处理实践,筛选出各种油膜不同厚度时的最佳卫星通道组合与增强处理模式,成为理想海洋溢油卫星影像制作的关键技术.并应用户需求在影像中解译出了油膜位置、面积、溢油量、漂移方向和速度.
Spectroscopic Analysis of Oil Spill at Sea and Satellite Information Distilling
Abstract:
There is difference in reflectance of the sunlight by sea water and oil on the sea, aswell as from different oils. It isprmi arily based on the different reflectance ofsea and oil spillatsea to distinguish the oiland sea thatscientists monitor the oil spill at sea using satellite remote sensing, and distilling the information on oil film from satellite remote sensing. So, the awareness of the spectroscopic character curve of the oil spillatsea is the foundation ofmonitoring the oil spill at sea using satellite remote sensing. Basis on the testing and analysis of spectroscopic character curves of the crude oil from PersianGul,f fuel oi,l diesel oi,l lubricating oi,l kerosene spill at sea, we can draw the spectroscopic character curves of the different thickness and differentoi.l Through the analysis of the spectroscopic character curves, itwas found that the reflectivity ofoil film is associatedwith its thickness.Through the spectroscopic character curvesof the oil spillatsea, we know the reflectivity of the seawaterand oil spill at sea are different, but the differences are very smal,l and the differences atvarious satellite channels are also different.So only by selecting the exact satellite channels that can the reflectance of seawater and oilmore readily, we can mi prove the successful probability ofmonitoring the oil spillatsea by the satellite. According to the perennialpractice of the satellite mi ages transacting, we have selected the satellite channels that the differences of reflectance between seawater and oil is big, or the channelwhich contributedmuch to the information on oil film,to increase the success fulprobability of the monitorofoil spill atsea. We have summarized the satellite channels combination to distill the oil information at the various oil spills. To facilitate the quantitative comparison, using the ratio of sea and oil film displays the reflectance differences between seawaterand oi.l We have analyzed themethods and its function of the enhance transacting and ratio expan-ding to transact the satellite mi ages of the oil spill atsea. On basis ofdistilling the oil film information from satellite mi ages, ithasbecome the key technique ofmaking sea oil spill satellite mi ages thatuses themethods of the enhance transacting and ratio expanding to extrude the oil film information at sea.The paper cited themonitoring examples ofsatellite remote sensing of the crude oi,l fueloi,l dieseloil and lubricating oil spill at sea, and analyzed the usage situation of the technology. Also the paper analyzed the lmi itation ofmonitoring the spill oilby optical remote sensing:①it cannotmonitor the oil all the tmi e due to cloud or atnight;②it cannotmonitor a small quantity of the oil spill due to lower resolving power;③it can only obtain a rough quantity of the oil spil.l At last, in the paperwe analyzed the disadvantages and prospectofusing satellite remote sensing tomonitoroil spill at sea.