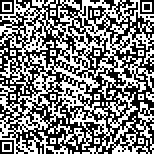 1.中国科学院东北地理与农业生态研究所,吉林 长春 130012;2.中国科学院研究生院,北京 100039
摘要:
为实现松嫩平原典型土壤理化参数时空信息的快速获取,为定量遥感、精准农业等相关研究服务,以松嫩平原典型土壤的高光谱反射率为研究对象,分析土壤反射光谱特征及其与土壤理化参数的关系,建立基于反射光谱指数的土壤理化参数遥感估算模型;提取黑土光谱特征点,建立黑土反射光谱曲线模拟函数.结果表明:松嫩平原不同土壤光谱特征差异主要在450-600,600-800 nm两个吸收谷部分,土壤有机质是黑土反射光谱特征的决定因素;不同于南方土壤,铁对松嫩平原典型土壤反射光谱特征的影响较小;随着含水量的增加,土壤水分对土壤光谱反射率的作用过程可以用三次方程定量描述;基于土壤反射率及反射光谱特征的土壤理化参数光谱预测模型可以用于土壤相关理化参数的快速测定;基于光谱特征点的黑土反射光谱曲线模拟函数可以准确描述黑土的反射光谱特征,这一方法可以用于高光谱数据压缩和基于多光谱数据的高光谱反射率重建.
Study on Quantitatively Remote Sensing Typical Soils in Songnen Plain, Northeast China
Abstract:
Songnen Plain which lies in northeast China, is the mi portant grain production base for China, precision agriculture, serious soil erosion and quantitatively remote sensing thirst for soil spatiotemporal variation, but traditional chemical analysismethod can notsatisfy the need, because of little points, slow testrate and l mi itedmeasuring area. Soil spectral reflectance is the compositive reflection ofsoilphysicaland chemicalproperties, andmany studieshave predicted soilproperties with soil hyperspectral reflectance. Soil reflectance and its models are different for places, while the physicalmodels, such as soil BRDF models, have been used to describe the spectral changes caused by soil surface physical variation, can notdepict the spectral characteristicswith different soil chemical compositions quantitatively.To quickly acquire the physical and chemical properties of typical soils in Songnen Plain, and provide the spatiotemporal soil information for quantitative remote sensing, precision agriculture and other related studies, Nongan county, which is the typical area in Songnen Plain, was selected to study the spectral characteristics ofdifferent soils. It is black soilZone inHeilongjiang province to be selected to study the effectofphysical and chemical properties on single soil spectral characteristics. Soil organic matter, including total N, total Fe and water content were measured with traditional chemicalmethods. Laboratory spectral reflectance between 400—2500 nm wasmeasuredwithASD FieldSpec(3 Spectroradiometers.Soil hyperspectral reflectance was continuum removed, and its derivate was calculated. Spectral indices relating to soilparameterswere extractedwith spectralanalysismethods. Then the spectral charac teristics of typical soils in Songnen Plain, and their relationship with soil physical and chemical propertieswere analyzed. Soil properties predictingmodelsbased on spectral indiceswere built, and theBlack soil reflectance smi ulatingmodelswere builtwith the extracted spectral controlling points.The results show that: the spectral differences among soils in Songnen Plain aremainly at the two absorption vales,thewavelength domains are 450—600 nm and 600—800 nm. Organic matter is the determining factor of Black soil reflecting spectral characteristics. Fe is not mi portant to the spectral characteristics of soils in Songnen Plain, which is different from the case in south China. W ith growing soilmoisture, soil reflectance decreases and increases, because of water specular effect, and the process of moisture effect on soil reflectance, the inflection point can be described quantitativelywith cubic functions. The soil parameter predicting models basing on soil reflectance and its spectral characteristics can be used for soilparameterquicklymeasuring. As the correlation between organicmatter and totalN in Songnen Plain is significant, total N content of soils can be characterized with the result of organic matter spectral prediction. The Black soil reflectance smi ulatingmodel ( linear, quadratic), which is based on the extracted spectral controlling points at 450, 500, 590, 660, 930 nm, describes the spectral characteristics ofBlack soilprecisely, and can be used forhyperspectral data compression, hyperspectral reflectance reconstructionwithmultispectral data.