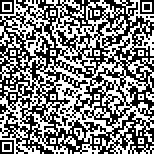 1.南京信息工程大学江苏省气象灾害重点实验室,江苏 南京 210044;2.江苏省农业科学院农业资源与环境 研究所,江苏 南京 210014;3.江苏省农业科学院农业资源与环境研究所,江苏 南京 210014;4.中国林业科学院资源信息研究所,北京 100091
摘要:
提出了一种基于多时相多极化差值图的稻田识别方法,该方法在简化稻田识别算法的同时,仍具有较好的稻田识别精度.以江西省高安地区的早稻识别为例,利用两景ENVISA ASAR交叉极化模式数据(VV/HH)计算了同时相多极化差值图和同极化多时相差值图.由于稻田含有水层和水稻的垂直株型等属性特征,稻田在两时相上VV极化和HH极化后向散射差异都很大,且与其他地物具有明显差别,因此利用同时相多极化差值图可以很好地分辨出稻田来;从时间变化看,HH极化雷达波对水稻生长和稻田的变化比对其他地物的变化更敏感,使稻田分布信息在HH极化多时相差值图中反应突出.而VV极化对地物的时相变化不够敏感.因此,建立最优差值图组合,分别采用阈值分类方法和监督分类方法对差值图组合进行分类提取稻田.通过比较分类结果,认为基于统计分析的监督分类方法更好,其稻田识别的精度达到84.92%.文章最后对提出的稻田识别方法及分类结果进行了分析.
Rice Mapping Research Based on Multi-temporal, Multi-polarization Backscattering Differences
Abstract:
Since the launch of ENVISAT satellite in 2002, a considerable amount of programs has been set up in\napplication of the new generation ofAdvanced Synthetic Aperture Radar (ASAR) instrument formonitoring agricultural crops, which extends themission ofSAR instrumentsonto ERS-1/2 and provides the continuity on agriculturalmonitoring.Under the framework ofDragon Project, which is a three-year (2004—2007) cooperation program between NRSCC and ESA focused on science and applicationsdevelopment inChinamainlyusing data from theERS andENVISATmissions, a project theme on rice monitoring was set and endeavored to validate the efficiency ofASAR data for rice monitoring in China. Under these circumstances, thispaper intends to propose a practicalmethod for ricemapping, taking advantage of ASAR Alternative Polarization Mode (APMode) product which allows the acquisition of radar mi ages with two smi ultaneous polarizations selected from the four polarizationsHH, HV, VH and VV. Therefore, during the early rice season ofGaoan districtof JiangxiProvince in 2006, two scenes ofASAR APMode productswere acquired on the date of May 8 and June12, in a specific radarconfiguration ofHH andVV polarization and atapproxmi ately40°incidence angle.Meanwhile, six differentialGPS samples containing different crops and other land surface objects, with size of1 km×1 km for each,were collected during the ground campaign. Severaldominantcrop calendarswere also recorded as ancillary information for mi age interpretation. The preprocessing ofASAR mi ages includes the calibration, speckle noise filtering,co-registration, and geo-reference. Backscattering coefficients of different crops and other land surface objects were obtained from ASAR mi ages overlaid with the GPS samples and allwere averaged for further analysis. Before the rice mapping,the backscattering difference of land surface objects was analyzed by the maps of multi-polarization backscattering difference for each date and multi-temporal backscattering difference of the same polarization which were calculated from the receivedA SAR data. Accordingly, paddy rice showed significantdisparity ofbackscattering coefficient betweenVV polarization andHH polarization, while themulti-polarization backscattering difference was not obvious for other land surface objects. Moreover, high sensitivity ofHH polarization radarwave to the temporal change ofpaddy rice was observed, which indicated multi-temporal backscattering difference ofHH polarization contained more paddy rice information. However, it should be that theASAR mi ages employed in the above analysiswere acquired atdifferent rice growth stage one ofwhich is at rice transplanting stage and the other atbooting stage. During the rice transplanting, the dominant scattering mechanism is the surface-volume scattering, while single-volume scattering becomes the dominant scatteringmechanism during the booting stage since paddy canopy has become much denser.Therefore, an optmi al combination of backscattering difference mi ages used for paddy rice mapping was obtained. Then, two classification methods are compared: threshold classification and supervised classificationwere applied separately to retrieve paddy rice from the combined mi age. As a result,a high rice identification accuracy of84. 92% was achieved using the supervised classification.The relative inferiorperformance of threshold classification could be caused by the remained speckle noise,because the threshold classificationwas performed atpixel scale.Finally, based on the multi-remporal and multi-polarization backscattering difference, the practical approach presented in this study not only smi plifies traditional ricemappingmethods, but also keeps a highmapping accuracy of rice crop. However, lmi ited by the availableASAR data, further study should be extended for investigation ofASAR data on ricemapping ofdifferent rice calendar and for rice yield estmi ation usingmulti-temporal and multi-polarization radar mi ages.