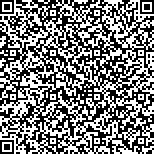 奥运主场馆区工程环境高分辨率遥感监测与虚拟仿真研究
1.中国科学院遥感应用研究所,北京 100101;2.中国科学院对地观测与数字地球科学中心,北京 100190
摘要:
利用航天、航空遥感数据,对北京奥运主场馆区工程建设过程中环境、交通、场馆、绿地等焦点问题的改善和变化指标进行了立体的连续观测,并以季报、年报形式予以发布,开发了奥运主场馆区工程环境监测虚拟仿真示范系统、具有自主版权的基于Internet的虚拟奥运场景发布与浏览系统.这些立体、连续、累积的观测数据与标准化系列产品直接提供给了奥运组委会和北京市相关部门,切实服务于奥运规划建设,为落实"绿色奥运"提供了科学数据与信息;完成的航空遥感影像图为第29届奥林匹克运动会组织委员会工程规划部和北京市规划委员会所采用,用于奥林匹克公园区的规划设计和奥林匹克公园周边地区的交通规划设计.
High-spatial Resolution Remote Sensing for Environment Monitoring and Virtual Simulating for Beijing Olympic Venue Construction
Abstract:
Beijing 2008 Olympic Games is a grand event ofChina, also an historic opportunity for Beijing. Giving a high-levelOlympicGameswith distinguishing features is a solemn promise China and Beijing have made to the world.igh Technology always makes significant contributions to fulfill the great success of Olympic games, while remote sensing, Geographic Information System, andGlobalPositioning System are new technologies thatgradually been used for the planning and management. Dynamic monitoring of Beijing Olympic venue using remote sensing technology directly served the"GreenOlympics"in this project.This project is supported byMinistry of Science and Technology under the"Hi-tech Olympic Program"and the ChineseAcademy of Sciences under the"CAS Hi-tech Olympic program". Institute of Remote Sensing Applications undertook the project and carried out the continuous and stereomonitoringwith focuses on the status and changesmade duringBeijingOlympic venue construction, delivered seasonaland annual reports, and developed virtualsmi ulating system forBeijing Ol ympicVenueConstruction, which serving as an mi portantspatial information source for"DigitalOlympics".Multi-temporalhigh-spatial resolution data have been collected nearly for 7 years, with observation cycle 1 year for airborne remote sensing, and 3 months for satellite remote sensing. Using these satellites and airborne remote sensing data, we extracted thematic information for venue construction project (venue distribution, project schedule, old house breaking and building, etc.),traffic project (highway, railway, subway, etc. ), as well as environment project(greenbelt, waterbody, landuse, etc. ),and carried out thematic analysis and dynamic evaluation. All thesemonitoring results have been released in the form of seasonal and annual reports.Meanwhile, we developed a virtual reality system for Beijing Olympic venue construction and environment monitoring, and a virtualOlympic scenarios releasing and browsing system based on Internet, with our own copyright.Remote sensingdata and field data ofBeijingOlympic venue, WukesongGymnasium, and district fromHuixinEastBridge toXueYuan Roadwere first collected, and then virtual environmentswere built for them.OpenFlight formatwas adopted tomanage smi ulated data for these districts, and smi ulation system was developed throughmodel smi plification, real-tmi e rendering optmi ization and CPU performance optmi ization. And in the end a network virtual smi ulation system forBeijing Olympic venue construction and environment monitoring was developed using ActiveX/COM +/DCOM component technology andOSG (OpenSceneGraph) three-dmi ensional graphics engine.Those three-dmi ensiona,l continuous, and accumulated observation data and standard products were directly\ndelivered to the Beijing Organizing Committee for the Games of the XXIX Olympiad (BOCOG) and the Beijing authorities, which effectively served forOlympic planning and construction, providing scientific data and information for GreenOlympics". Airborne remote sensing mi ages acquired in this projectwere used by the Construction& Project Planning Department of Olympic Committee and Beijing Municipal Commission of Urban Planning for OlympicPark planning and designing, traffic planning and designing for the park and its surrounding areas.